Healthcare Software
Software advice & solutions tailored for the healthcare industry
You strive to deliver the best patient care in your field. We deliver the best software advice to grow your clinic or practice with simplicity, flexibility and profit.
Working alongside over 100 full time medical & dental facilities, with ad hoc support and product supply or service to several 100, we have been at the forefront of the software market, with an ever-changing landscape choosing the right software can mean the difference between success and failure.
"From full practice management, billing, to training and communication, our team cover a broad range of training and experience across the board"
Software
In general, Healthcare technologies are emerging at a fast rate
To assist your healthcare practice in choosing what type of software IT requirements you need for your business, we have developed a guide of things to consider when purchasing and implementing new hardware and software systems into your practice.
The guide encompasses recommendations from existing medical and dental experiences, along with a decade of variants across the medical and dental platform, we also want to personalise the way you and your practice operates and define key elements in your day-to-day
Choosing The Right Practice Management Software For Your Medical or Dental Clinic Or Practice.
Medical & Dental professionals already know that the right medical software is key to attracting, retaining, and growing your clientele base. This of course includes user-facing software like EMR / PMS software or health record-keeping programs, which include automated appointment reminders.
In today's digital age, the software you choose impacts every aspect of the business. From wait times to time-wasting playing tech support to providers and patients alike, the wrong choice can cost your practice big bucks.
But across the board, a few key tenants of the right medical and dental software hold steadfast. Regardless of the type of medical or dental program, you are looking to implement or replace in your practice, keep these things in mind.
Here are a few tips to help you choose the right medical or dental software for your healthcare business.
Important factors to consider when looking for the right PMS for your practice
Making sure it is easy for the entire office to use, with the ability to reduce administration workload and be user friendly
Excellent support (that conforms to your practice) provided by the vendor. This includes the vendor having a proactive approach to new ideas (not just the vendor's ideas)
Software that can increase productivity, so your staff time can be utilised servicing patients, not the software!
Affordability. This means a reasonable amount for licenses i.e. not paying FTE for a doctor or dentist when the professional only works for half a day per week
A software product that is going to help you market your practice! A medical or dental centre is a business and you need to create an edge to attract a patient base. Fantastic patient service is important, however, bear in mind that people have busy lives too – so new technology appeals to patients as well
Ensure you understand the process for downloading the new software. Some software companies just send the software to you and you are expected to get on with it. This includes training. There are companies out there who download the software, train your staff and are also there on your first day, get your IT involved in the rollout, make sure your IT understands the product, we have decades of experience across all mainstream, plus technicians trained in the more customised boutique software arrangements.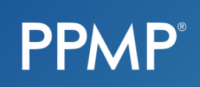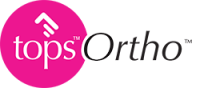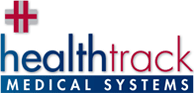 Duress Alert a modern software solution developed by medical IT specialist's
Duress Alert is an innovative Duress / Panic alarm that utilises the computers and networks already in place in your health practice. Duress Alert ticks off your requirements around accreditation, ensures you meet your legal OH&S along with any accreditation requirements and gives your staff the confidence to practice without worrying about what might happen.
Telecommunications software that has changed the way the healthcare system works.
WHAT IS 3CX?
3CX Phone System is an open standards communications solution. The phone system delivers a complete unified communications solution that can be integrated with your Office 365, CRM and ERP systems. Lightwire provides this unified communications solution as a fully managed service hosted in AWS.
About 3CX
3CX Phone System is an open standards communications solution, suitable for any sized business that wants all the features of an advanced contact centre at a fraction of the cost. 3CX can take your business communications to the next level, helping to improve collaboration, boost productivity, increase mobility and enhance the customer experience. Installation and maintenance can be handled effortlessly by anyone, whether installed on-premises on Windows or Linux on an appliance or server, or in the cloud.
Understanding and ensuring all our clinics and dental practices are not only protected from a hardware perspective but also from a software point of view, and working as a partner with Malwarebytes a world leader in software defence, deploying Endpoint protection keeping millions of PCs safe globally.
Protect your business
Our industry-leading protection includes automated machine learning and anti-ransomware technology to keep your clinic or practice computers safe from advanced infections, even ransomware. Point and click threat eradication removes infections from devices, and keeps your business humming.
Manage with ease
When you have more than 9 devices or servers, a cloud management console allows for rapid setup, even with a distributed workforce. Quick, easy visibility and reporting into the status and health of your devices keep you informed and ahead of cybercriminals.
Amplify your security
Infections can spread rapidly; utilizing attack isolation allows for the lockdown of infected devices to stop threats in their tracks. If an advanced threat like ransomware evades and encrypts data, up to 72 hours of ransomware rollback allows you to control time and roll back to a healthy state, with offsite backups held at our data centre should the worst happen.
FAX
With the word "Fax" for a lot of modern-day businesses this word would almost be a different language, however in the healthcare world, this is still a very prevalent tool for communication, and it's here to stay.
IT Delivery wanted to partner with a Business Grade Online Fax Service, GoFax have been the biggest player in the healthcare arena for many years, offering a long list of options from fax to email, desktop software and multi-level encryption.
Go Fax make using fax a more simple, reliable and convenient process for your business. Their online fax services allow organisations to send and receive fax via the internet eliminating the need for traditional fax machines or fixed-line connections. You can now fax more securely, anywhere, anytime and from virtually any device using GoFax.
Messaging 
The need for healthcare providers to connect to each other safely and securely is greater than ever. Secure messaging is a core foundational capability required to enable interoperability and safe, seamless, secure, and confidential information sharing across all healthcare providers.
Secure messaging supports the delivery of messages containing clinical documents and/or other information between healthcare organisations, sent either directly or through one or more secure messaging providers.

We have a several solution to implement and improve your messaging requirements, have a chat with a text savvy nerd.